It's been a few days since I blogged. I spend too much time at work and I want to finish my Disney book from our trip last year before I'm going to CT for Lina. But I'll promise, I'll make another freebie soon.
In the meanwhile I've got some amazing layouts to show you. First one is a fantastic 2page layout from Renata. She used my chrome alpha for her page about Neeltje Jans. The shining alpha is perfect for the underwater elements and colors, don't you think?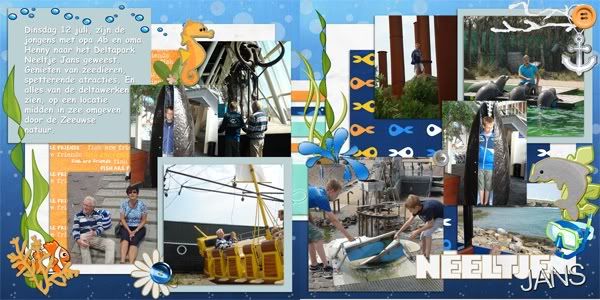 The second layout is made by Kim. She scrapped these beautiful photos of her friend's daughter with It's summer, baby!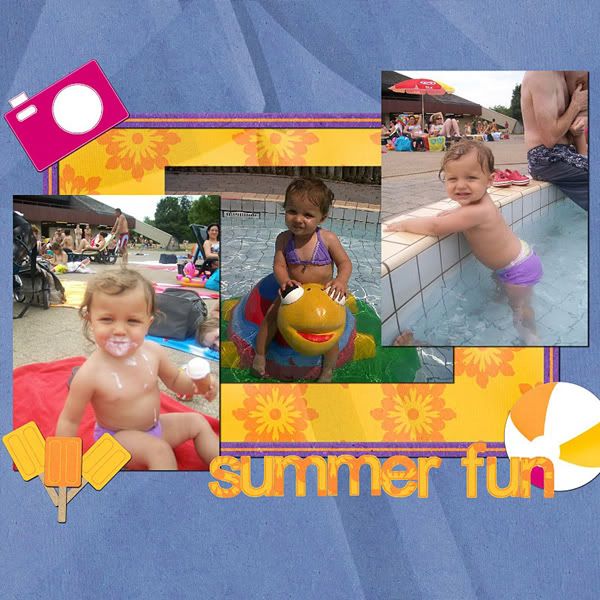 If you've got some layouts of your own you want to show me... feel free to contact me. I would love to see and showcase them.