Hi everyone,
First of all, I hope that everyone had a fabulous first week of 2015.
But that's not all I want to tell you.
Megan Turnidge has a fabulous new re-release.
Always and forever is the perfect kit with all you need for your 'love' pages.
The image is linked to the kit in her shop.
I love how it turned out.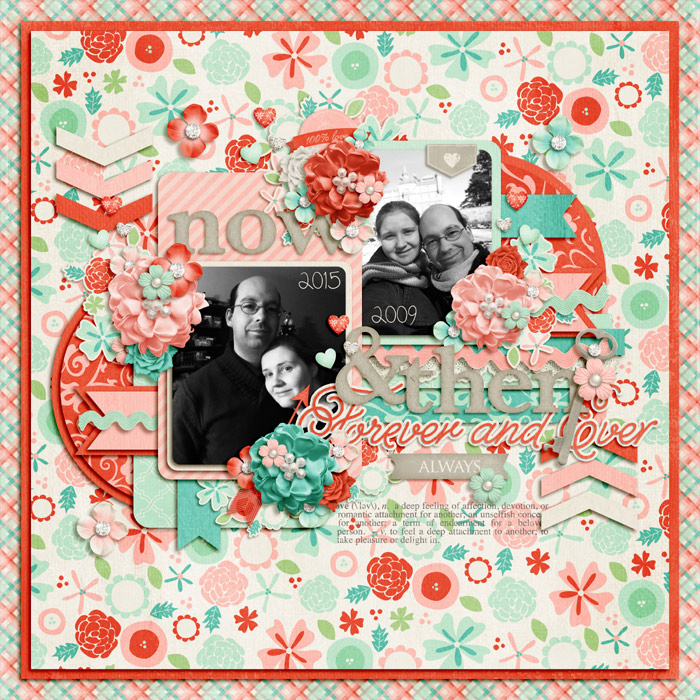 Love,
Sarah