A digital scrapbooking bundle by Studio Basic Designs, 'Around the House' overflowing with signature bold & quirky patterns, oodles of delightful handmade doodles and fun finishing touches in an on-trend, refreshing color palette.

Cleaning, laundry, tidying up… they are simply part of everyday life. We spend so much of our energy and time doing these chores so why shouldn't we celebrate our efforts in our scrapbook pages and journals?!

This vitalizing kit is ideal for planning your attack on any household job - or better yet, organizing the children's chore chart!

Let 'Around the House' encourage you to scrap, journal & plan your spring cleaning, re-decorating, or any of all those other odd jobs that our homes seem to constantly require, with humour, charm and flair.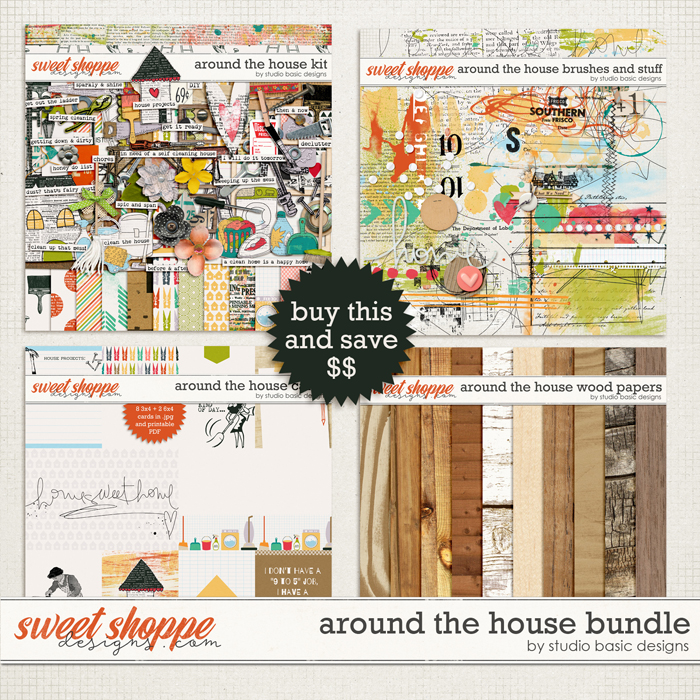 Click image to go to the store.
And here's my page.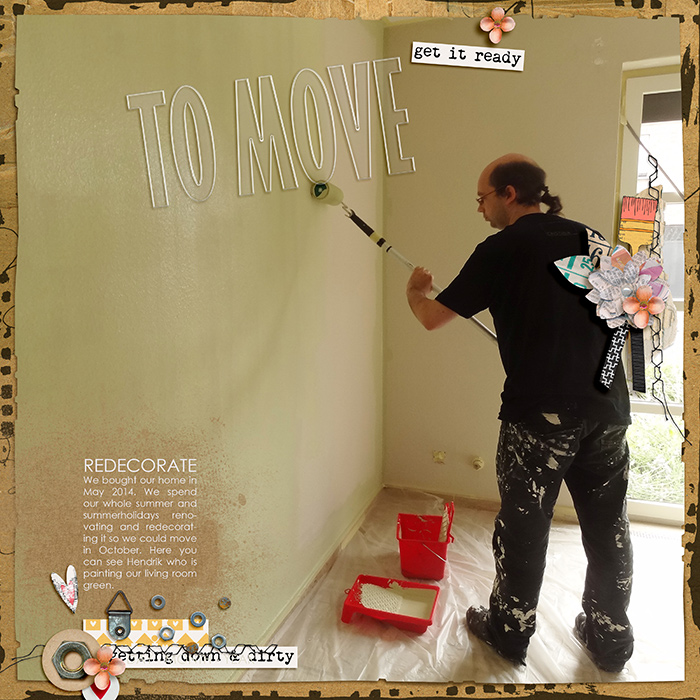 And here's my second one.
I just had to play with the brushes.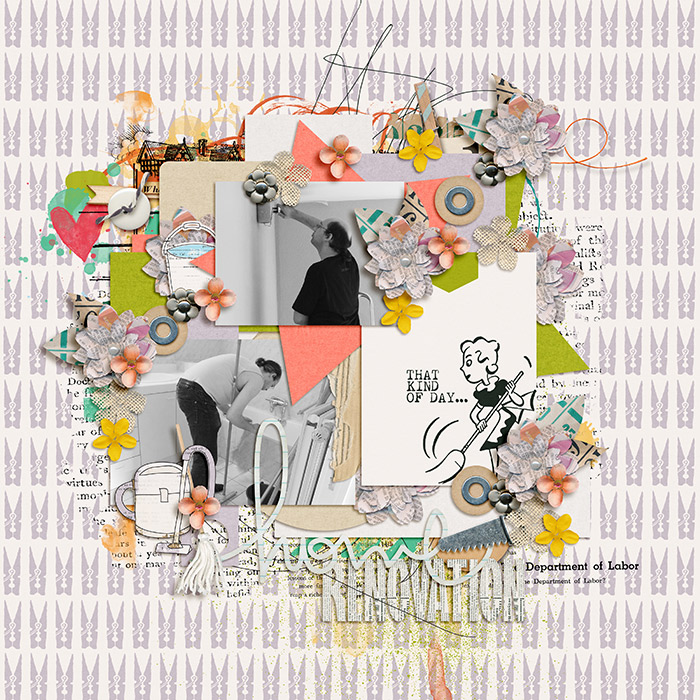 Love,
Sarah